Thank You Awesome Volunteers!!!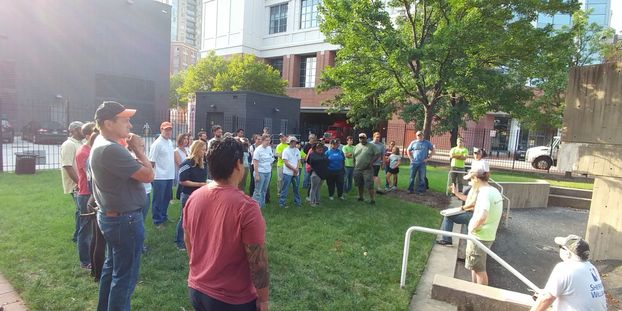 Our Volunteer Day was a huge Success!!
Over 50 great friends of Public Works scraped and painted did an amazing job sprucing up Streetscape!
Check out the beautiful infrastructure our volunteers uncovered in the pictures below below.
Thank you everyone who helped out, and all of our Sponsors too!
Special thanks to Ken Guttman of Gannett Fleming, and Amy Lambert of KCI - without their hard work and creativity, this event wouldn't have been the huge success that it was!